| | |
| --- | --- |
| Raisins for a Healthy Lifestyle | There is a convenient, deliciously sweet snack that's perfect to help you get all your daily allowance of fruit — California raisins. They're all-natural, taste great, and provide antioxidants, fiber, and other nutrients. |

Did you know?
Raisins and T2DM.
Check out this video…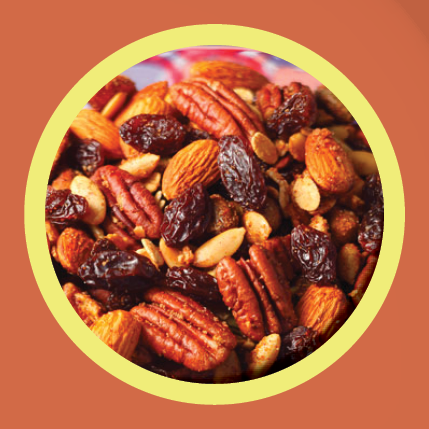 Small Fruit, Mighty Nutrition, Diabetes-Friendly
Clients will love these recipes ideas, plus carb choices are included.

Follow our Raisin Bloggers
Follow our ambassadors as they discover the surprising and delicious ways to use California Raisins.